One of the big VR industry problems is that much of the success is in the commercial market but virtually all VR headsets are consumer grade. This means, in a commercial deployment, they wouldn't hold up and the result would be less than ideal.
Well a number of companies have started to step up, and I saw an impressive headset at SIGGRAPH that appears to do a nice job of addressing this problem. It is called the "StarVR One" headset, and it is a beast. It actually looks pretty damned good, kind of an edgy sharp industrial design.
---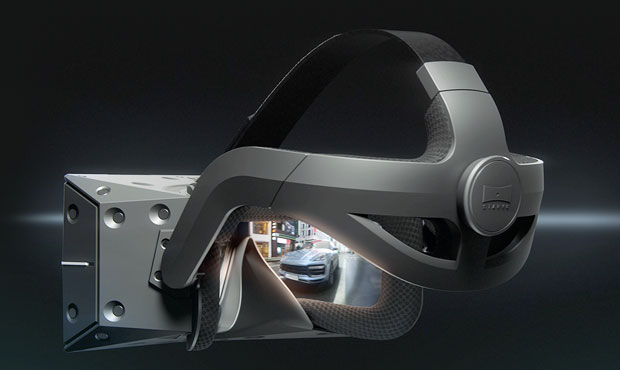 StarVR One Headset
---
It has a whopping 16 million sub-pixels (4K has less than 12K to give you an idea of the resolution), a 90Hz low persistence refresh rate, a 210-degree horizontal and 130-degree vertical field of view, full eye tracking (Tobii), dynamic foveated fendering (reduces workstation workload), and head mounting hardware that is both easy to replace and robust enough to survive a commercial deployment.
With all of this it is relatively light, at just about one pound in weight.
One interesting feature is automatic IPD adjustment (adjusting the display to account for the distance between the screen and your pupils often makes setting up one of these things a pain in the butt). Further, the display isn't LCD but AMOLED, which provides far brighter and more realistic colors.
Pricing hasn't been announced yet, but in person and on paper this thing is damned close to what the professional market is looking for, so the StarVR One VR headset is my product of the week. (Paired with a Quadro RTX card this thing could truly be amazing because it is optimized for Nvidia VRWorks.)
The only negative is that I really want one and I'm betting it won't be a cheap date.